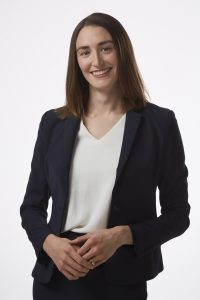 Dr Brigette Clarke is a specialist endocrinologist providing management for a wide range of endocrine conditions, including type 1 and type 2 diabetes mellitus, thyroid and parathyroid disorders and metabolic bone disease. Her areas of special interest include pituitary and adrenal disease, complex diabetes management, autoimmune endocrinopathies and endocrine tumours.
Dr Clarke graduated from the University of Adelaide with a Bachelor of Medicine and Surgery in 2011 and was awarded the Frank S. Hone prize for medicine and a University Medal for outstanding academic performance. She completed her internship and basic physician training at the Royal Adelaide Hospital before pursuing advanced training in Endocrinology at the Flinders Medical Centre, the Royal Adelaide and Queen Elizabeth Hospitals. She was awarded with Fellowship to the Royal Australasian College of Physicians in 2019.
Dr Clarke is currently also completing PhD studies in endocrine cell transplantation at the University of Adelaide and Royal Adelaide Hospital, and is the recipient of a Dawes Research Scholarship.
Professional Memberships/ Affiliations
Fellowship of the Royal Australasian College of Physicians
Australian Diabetes Society
Endocrine Society of Australia
Endocrine Society US
Adelaide Clinical Endocrinology Society
Australian Medical Association
Professional Interests
Diabetes mellitus - type 1, 2 & secondary, including use of technology in diabetes management
Adrenal disease
Pituitary disease
Thyroid disease including thyroid cancer management
Parathyroid disease
Metabolic bone disease including osteoporosis
Neuroendocrine tumours
Endocrine complications of transplantation