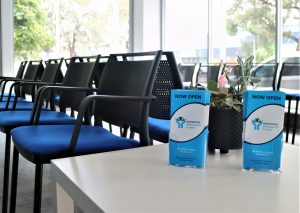 Our physicians offer telemedicine via skype to patients in rural and remote areas where specialist care is limited.
These consultations are organised through Norwood Specialist Clinic and the patient's GP clinic, where an appointment is made with the GP's practice nurse who accompanies the patient during the consult to provide clinical support (ie, height, weight etc) to the physician.
While telemedicine has its limitations it can be a great opportunity for patients to meet the physician and discuss treatment options without the expense of travelling for the initial consultation. Patients may need to travel to metro areas for some treatments but telemedicine gives the physician and their team the opportunity to organise as many of the required tests, treatment, hospital admissions (etc) within a trip, avoiding unnecessary travel .
Consulting Physicians:
Areas where we currently provide telemedicine:
Kangaroo Island
Whyalla
Crystal Brook
If your location isn't on this list but fits the criteria, please call our friendly team to see if a telemedicine consult can be organised with your GP clinic.
All referrals and correspondence should be sent to our head office in Norwood via email or fax:
Norwood Specialist Clinic
48 Magill Road
Norwood SA 5067
Ph: 08 7160 0237
Fx: 08 8219 0123
Email: [email protected]